Description
Take the leap to deepen your insurance knowledge and ultimately provide your clients with a value added service!
ABEN, Big I Kentucky and National Underwriter have partnered to offer the CLCS Designation to agents in ALL STATES:
Benefits of the CLCS Specialist Program
The CLCS Specialist program is designed to provide fundamental knowledge necessary to begin working in the insurance industry. It covers insurance principles, commercial auto, general liability, commercial property, and workers compensation in a readily digestible, easy learning format.

The insurance industry is complex, and education is the key to understanding its various concepts and applications. The CLCS provides key foundational knowledge in a reasonable amount of time with a focus on training those new to the industry so that they can quickly become competent in their positions.

It is designed to ready the entry-level student to be able to apply what they have learned in real world scenarios quickly and help the student become well versed in the main aspects of the commercial world of insurance.

By focusing on industry and commercial concepts only the student is able to move into a competency level that would otherwise take years using a more traditional approach.

The CLCS designation fills the knowledge gap between entry-level and advanced positions in underwriting and claims, and is designed to focus on learning that is foundational to the student's need to understand and be able to apply comprehensive concepts in a practical way, which enables them to competently assume a functional role for the agency or carrier.

PLEASE NOTE - ONCE YOU EARN THIS DESIGNATION, NO ANNUAL UPDATES ARE REQUIRED!!!
Faculty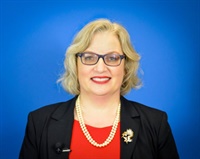 ---
Christine G. Barlow, CPCU, is Managing Editor of FC&S, a division of National Underwriter Company and ALM. Christine has over thirty years' experience in the insurance industry, beginning as a claims adjuster then working as an underwriter and underwriting supervisor handling personal lines. Before joining FC&S, Christine worked as an Underwriting Supervisor for Maryland Auto Insurance Fund, and as Senior Underwriter/Underwriter for companies Montgomery Mutual, Old American, Charter Group, and Nationwide.

The publications Christine has written or edited include Personal Lines Unlocked: The Key to Personal Lines Underwriting, Personal Lines Endorsements Coverage Guide, Commercial Flood Insurance Coverage Guide, Personal Flood Insurance Coverage Guide, Homeowners Personal Lines Coverage Guide 5th Edition, Personal Umbrella Coverage Guide 2nd Edition, and Condominium Coverage Guide 2nd Edition, all published by the National Underwriter Company. Christine regularly writes for Claims Magazine and National Underwriter Magazine. Christine regularly presents and moderates webinars on a variety of topics and is an experienced presenter.

Christine graduated cum laude from Towson University, Maryland, with a degree in Sociology/Psychology with a concentration in Gerontology.
---
Promo Video
What's Included After My Purchase?
After purchase and prior to beginning the actual Designation course work, you will gain access to the NO CE Training Materials which will be extremely helpful in guiding you through the program!
Next, you will begin the actual Designation course work and have access to the comprehensive eBook and on-line Study Materials (pdf)! Should you prefer a hard copy of the textbook, you may request by contacting our NU representative! You can anticipate 4 guide books; Insurance Principles is online only.
These materials will serve as invaluable resourses going forward in your insurance career!
After successfully completing each of the 5 sessions, you must pass an exam with at least a 70% score. After successfully completing all 5 classes and each of the related exams, an overall system Certificate will be awarded. At that time, you may contact our NU representative to be awarded your official CLCS Designation Certificate!
Reviews
Overall:
4.7
Total Reviews: 42